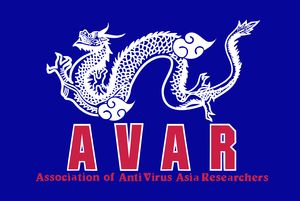 Hosted by Fsecure
F-Secure has been defending tens of millions of people around the globe from digital threats for over 25 years. Our award-winning products protect people and companies against everything from crimeware to corporate cyberattacks, and are available from over 6000 resellers and 200 operators in more than 40 countries. We're on a mission to help people connect safely with the world around them, so join the movement and switch on freedom!
We are
Founded in 1988
Over 900 employees
Listed at NASDAQ OMX, Helsinki
25 offices around the globe
About AVAR 2016
AVAR (Association of Anti Virus Asia Researchers) was formed in June, 1998. The mission of AVAR is to prevent the spread of and the damage caused by malicious software, and to develop co-operative relationships among anti-malicious software experts in Asia. We are an independent and non-profit organization which is oriented in Asia Pacific region. AVAR consists of prominent experts on computer viruses/malwares and they are from Australia, China, Hong Kong, India, Japan, Korea, Philippines, Singapore, Taiwan, UK, and the USA.
Our partners
- Amazon
- 
- Sysco
Welcome to the 19th Association of Anti Virus Asia Researchers International Conference. AVAR is the largest Asia Pacific conference on anti-malware. It has been held around the region, from Korea to Australia to India, but this is the first time in that it is held in Malaysia.
About Kuala Lumpur
The city of Kuala Lumpur, popularly known as KL, has in the last decade become one of the most vital cities in Asia. It has the booming economy and vitality of expanding cities. KL is not only a financial centre in the Far East, but also a unique city for tourism that offers first-class attractions, including entertainment hotspots and shopping facilities. It is a world-class capital with all the expected facilities!
Don't hesitate to ask us any questions
AVAR 2020